In All You Do uses affiliate links within its posts. You may read more on our disclosure policy.
When I became a Christian, my only two children were already at the age to completely understand the Gospel. In fact, thanks to the teachers of the church we were attending, they got saved shortly after I did. Several years later, I had four more children- all of which came in the span of five years. It didn't occur to me until I started reading to the first one that I would be responsible for showing these children Jesus.
This was completely new to me. I have to admit, I had doubts in my own capability. Eventually I realized my problem was I was relying on my capabilities. I can't save anyone, but Jesus can. But I do have to point them in the right direction and show them Jesus daily.
Our homeschool is built on the foundation of Christ. Over the years we have had many children's Bibles, devotionals and curricula. Unfortunately, much of it turned out to not work for our family. That being said, there are a few gems we have come across that have claimed a permanent spot on our bookshelves.
Our Favorite Resources for Teaching God's Word to Preschoolers and Tots
Some of these books are great for all ages, while others are are definitely more young child specific.
ABC Verses: Hiding God's Word in Little Hearts – Presented in an easy-to-use story format that applies individual Bible verses to real-life situations, this illustrated book for 3 to 7 year olds is perfect for reading to your children. Confessions of a Homeschooler has made some awesome 3×5 printable cards and a handy chart to go along with this book.
GrapeVine Studies – This unique Bible study tool has done wonders at introducing my littles to the people and events of the Bible. By drawing (or tracing) their way through the Bible, they learn so much! I love that it can be used with multiple ages (ages 3 to adult).
A Reason for Handwriting – Each weekly lesson in A Reason For Handwriting is built around one carefully-selected Scripture verse. Verses are chosen not only for proper letter combinations, but also inspirational content. When children spend the week working on a specific verse it becomes a part of who they are. (YAY!) A Reason For Handwriting focuses on daily (when you can manage it) handwriting practice that usually takes 10 to 15 minutes. I am using level K with my preschoolers but they are available up to 6th grade.
Egermeier's Bible Story Book – I LOVE this book. It is a collection of Bible stories presented in chronological order from Genesis to Revelations in a conversational tone. There is some text taken directly from the Bible but in general the entire book is one big story broken down into many, many individual stories. The text is simplified but in no way dumbed down. We read between 1 and 3 stories a day, depending on how much the children already know and if they are able to grasp the concepts. Sometimes we spend days on the same story, and that's okay! Typically after reading from the book, I have my preschoolers narrate back to me what they just heard, and then they work on a corresponding notebooking page.
These resources have helped us create so many wonderful memories- all of which are centered in God's Truth. Teaching God's Word to my children, helping them come to know Jesus, and being the right example for them are my top priorities as a mother. While I am in no way perfect and slip up from time to time (and some seasons, daily), I am thankful for God's grace and mercy as I walk this path called motherhood. I am thankful that I'm not alone and He's always just a prayer away.
What about you Mama? What do you do to keep the Word fresh in your children's minds and hearts?
Don't forget to enter our Giveaways this month!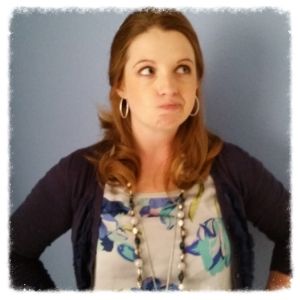 Jen is a homeschool mama of six. She spends her days learning alongside her children, attempting to sew, and striving to honor her husband and Jesus Christ. Join her at Thou Shall Not Whine where she writes about homeschooling and large family life, shares yummy recipes, and hopefully encourages you along the way!
You can also connect with Jen on Facebook, Twitter, and Pinterest.
The following two tabs change content below.
Annette has been married to her husband and best friend since 2003. Together they are raising their six children to follow the Lord's will, no matter what. Annette longs for the day when she will meet all her angel babies who have entered heaven before her. She enjoys creating fun and engaging printables, unit studies and curriculum for homeschool families. You can follow her crazy life at
In All You Do
where she blogs about marriage, parenting, and homeschooling all while maintaining her sanity. She is also the owner of
Thrifty Homeschoolers
, where she shares free printables and resources from around the web as well as deals on curriculum and homeschooling resources. You can also keep up with her via
Facebook
,
Twitter
,
Instagram
and
Pinterest
.
Latest posts by Annette Breedlove (see all)