In All You Do uses affiliate links within its posts. You may read more on our disclosure policy.
If you are a busy homeschool mom (and who isn't?), I know that music appreciation is a subject that is often last on your list. So, today I'm sharing a quick 15-Minute Music Lesson that you'll actually have time to do with your kids! Let's fall back into homeschooling with music!
The season of fall is the perfect time to learn all about one of the most famous classical music pieces of all time: Vivaldi's Four Seasons. In this quick 15-minute music lesson, your kids will learn about this amazing composer, listen to his music, and even use some printables if you'd like.
Who is Antonio Vivaldi?
Antonio Vivaldi was born in 1678 in the beautiful city of Venice. The musical period he lived in was called the Baroque period which lasted from about 1600-1750, and he is one of the greatest composers of that period.
Vivaldi not only composed music, but he was also a virtuoso (master) violinist, a music teacher at a girls' boarding school, and a priest.
He wrote around 500 concerti (including the most famous called Four Seasons), music for his talented students to play, choral music for choirs to sing, and even operas.
Vivaldi died in 1741.
Let's listen to some of his music.
Four Seasons: Autumn
The full Four Seasons is a set of four violin concerti, each of which has three movements. They were composed during the years 1720-1725 and have the titles of the four seasons of the year: Spring, Summer, Autumn, Winter.
The three movements of each concerto are in this order: fast, slow, fast.
When Vivaldi published his Four Seasons, he included a set of poems (probably written by himself) which relate to the music.
Let's listen to Autumn and see if you can "hear" what Vivaldi's poem describes:
Autumn (Concerto No. 3 in F Major)
Movement 1: Allegro
The peasant celebrates with dancing and singing
The pleasure of the rich harvest,
And full of the liquor of Bacchus
They end their merrymaking with a sleep.
Movement 2: Adagio molto
All are made to leave off dancing and singing
By the air which, now mild, gives pleasure
And by the season, which invites many
To find their pleasure in a sweet sleep.
Movement 3: Allegro
The hunters set out at dawn, off to the hunt,
With horns and guns and dogs they venture out.
The beast flees and they are close on its trail.
Already terrified and wearied by the great noise
Of the guns and dogs, and wounded as well
It tries feebly to escape, but is bested and dies.
Discussion Questions:
What instruments did you see playing in the video? Which instrument was the soloist (played by itself)?
Which movement was your favorite? Why?
If you play an instrument, would you want to play this piece someday? Why or why not?
Further Study:
Now, that you've heard Autumn, take some time to listen to the other Four Seasons concerti during future music-learning lessons!
This Freebie offer has expired. Check out her 15-Minute music lessons and more over at Music in Our Homeschool
---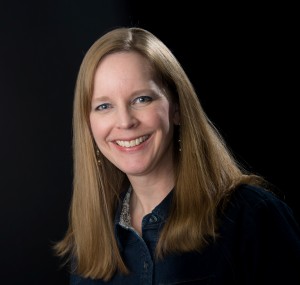 Gena Mayo is a homeschool mom of 8 and music teacher for more than 20 years. She loves encouraging and equipping other homeschool moms to include music in their homeschools. Learn about resources, download freebies, and enter giveaways at Music in Our Homeschool. Find easy-to-use online courses at Learn.MusicinOurHomeschool.com. She'd love to connect with you on Instagram and the Music in Our Homeschool Facebook group!
The following two tabs change content below.
Bridget has been married to her best friend for 14 years. They have 4 amazing and wild children. Bridget enjoys reading, writing and stealing stolen quiet moments to curl up to a good movie. Her goal is to inspire moms and wives to be the best that they can for the glory of God.
Latest posts by Bridget Childress (see all)