In All You Do uses affiliate links within its posts. You may read more on our disclosure policy.
Enter to Win THE END of MYSELF by Daniel Craig
We're pleased to offer a giveaway of 5 copies of Daniel Craig's new CD, The End of Myself. Everyone who enters will automatically win FOUR FREE SONGS. Giveaway ends Wednesday, 12/16! Enter at the bottom of this post.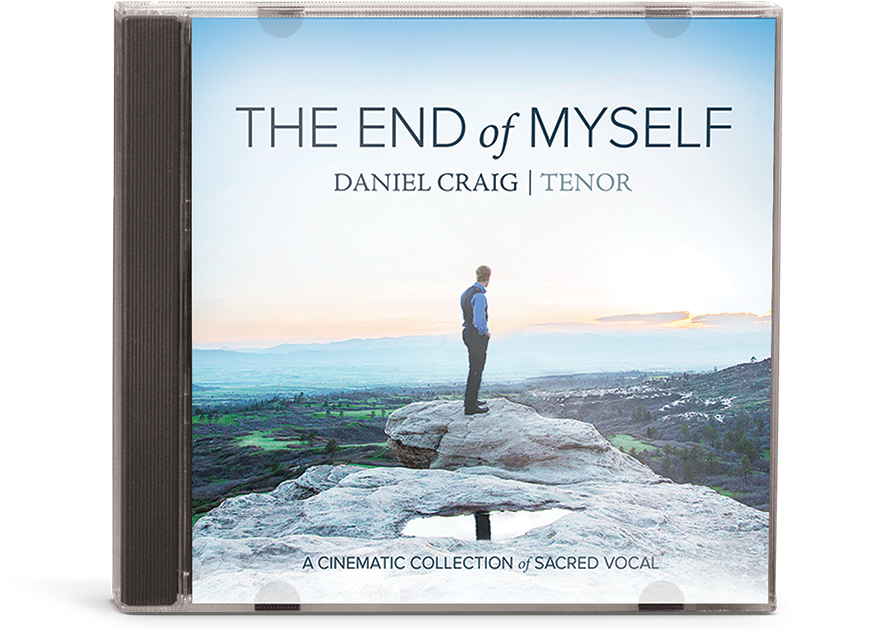 THE END of MYSELF | DANIEL CRAIG
A Cinematic Collection of Sacred Vocal
As you all know, I am a music major and music lover…and therefore I can be somewhat of a skeptic and music snob. I am picky about the music I listen to, not only in style, but also content. And I am so excited and pleased to share this wonderful new CD from Daniel Craig with you all. Not only does he have a smooth and soothing voice, it is also beautiful and filled with peace, hope and joy. You can truly feel his testimony through the power of his voice. God has certainly blessed him with a gift and wonderful training to hone his gift and a passion for sharing it with the world. What a blessing and honor it is to share his CD with you today.
Daniel is a homeschool grad and completed his bachelor's degree in music in two years after high school for less than $15,000. He is passionate about writing and performing music which will inspire his generation to seek first God's kingdom. You MUST watch his music video below.
ABOUT THE END of MYSELF
I can still remember my earliest solos. We were missionaries in Russia, and I was knee-high to a grasshopper. Our family attended a Russian church where we were frequently asked to share our music on Sunday mornings. I always enjoyed those opportunities, except when it meant singing the one song in which Dad had assigned me a solo—in Russian.
Unfortunately for me, that was Dad's go-to song. I'm not entirely sure if he chose it so often in spite of or because of my anxiety, but knowing Dad, the latter is a likely possibility.
Despite whatever emotional consternation I experienced because of those early solos, I'm so grateful that God gave me two wonderful parents, Neil & Mary Craig, who loved God, loved music, and taught me to love God with music.
The End of Myself is a carefully chosen collection of both old and new—but always deeply meaningful—songs, presented in fresh and inspiring settings, designed to edify God's people and evoke fitting praise for an awesome and holy God.
God gave me my voice. He gave me parents and teachers who taught me to use it. And most importantly, He gave me the only good Reason to sing. That reason is summarized in the final line of The End of Myself, "In You there's life at the end of myself!"
"O magnify the LORD with me, and let us exalt his name together."
– DANIEL
Enter the giveaway of 5 copies of Daniel Craig's new CD, The End of Myself. Everyone who enters will automatically win FOUR FREE SONGS. Giveaway ends Wednesday, 12/16!

The following two tabs change content below.
Annette has been married to her husband and best friend since 2003. Together they are raising their six children to follow the Lord's will, no matter what. Annette longs for the day when she will meet all her angel babies who have entered heaven before her. She enjoys creating fun and engaging printables, unit studies and curriculum for homeschool families. You can follow her crazy life at
In All You Do
where she blogs about marriage, parenting, and homeschooling all while maintaining her sanity. She is also the owner of
Thrifty Homeschoolers
, where she shares free printables and resources from around the web as well as deals on curriculum and homeschooling resources. You can also keep up with her via
Facebook
,
Twitter
,
Instagram
and
Pinterest
.
Latest posts by Annette Breedlove (see all)