In All You Do uses affiliate links within its posts. You may read more on our disclosure policy.
Fall is a relative term here in Southern Indiana. The temperatures fluctuate between 30's overnight to low-mid 70's some days. It's quite a bit different than what I'm used to in Oklahoma. So, many of my "fall" outfits are what others might wear in the winter months where they live.
The Fall months here are quite a bit cooler, so I wear heavier skirts. But, I try to wear lighter weight (and colored) tops so I don't get too warm when the sun peaks out later in the day. I also try to wear fall-ish colors so as to separate my wardrobe from the "winter" months, which you will see in a few months. That being said, these are some of my favorite and most comfortable "fall" outfits. See if you can 
guess
my favorite color!
Outfit #1
Orange top from CATO
Khaki denim skirt from Style J
Brown riding boots from CATO
I don't always like to wear shirts that accentuate the bosom, but this one is super comfy and I just love the orange color of it for Fall. And don't mind the hem on my denim skirt. I can never get those darn things to lay down after they've been washed. If you have a trick or tip on how to get them to stay down – I'd love to hear it!! And yes, I've tried ironing them.
Outfit #2
Long-sleeved Gray top from, where else, CATO
Light blue-green cardigan from CATO
Matching Scarf – CATO
Necklace (you can barely see it through the scarf) & Silver bracelets- CATO
Denim skirt – CATO
Taupe boots from Target (several years old)
While these are necessarily "fall" colors, I like the lightness of the color and the material is fairly thin for those cooler mornings and warmer afternoons. PLUS, I can easily remove the scarf and make it work when the sun comes out!
Outfit #3
Teal loose neck sweater with 3/4 sleeves- JMS (Wal-Mart)
Teal/Black/Gray plaid skirt – CATO
Black boots from Target
This skirt has an elastic waist, but also came with a belt. I'm not comfortable enough with my middle section to wear a top tucked in for the belt to look right. So,I remove the belt and it works nicely under this sweater. While this is still a sweater, I like that it is a little more open at the top (as opposed to a turtleneck) and has 3/4 length sleeves. Those two features make it a little less winter to me. NOTE: If I'm going to wear this sweater out in public where I will be taking care of my children, I do wear a tank top underneath as the scoop neck will gape open and bare all to the world.
Outfit#4
Long-sleeved Teal top – CATO
Light brown short-sleeve cardigan – CATO
Mid-calf length denim skirt – CATO
Yellow-green scarf from CATO
Brown/Gold necklace – CATO
Brown Riding Boots – CATO
This is one of my newest and favorite outfits. I wore this for our new family pictures and it was really comfortable and I just love the colors as they contrast the fall leaves outside. The top, scarf, necklace and boots were all purchased for our pictures and I couldn't be happier. I have been searching for true brown boots the past few years with no success. I'm happy to say these were fairly inexpensive and very comfortable!!
How do you dress modestly during the Fall? Link up with us and visit my co-sponsors in this series.
Did you figure out my favorite color? I have several shades of it and I seem drawn to it in the store every time I go shopping! And in case you couldn't tell, CATO is my store of choice for nearly everything. Not only do they carry stylish plus-size clothing, they are affordable too! And, their jewelry prices are hard to beat!!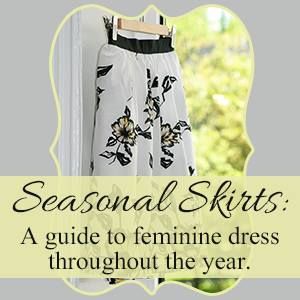 Don't forget to visit my 10 co-hosts for this series! They have some super cute outfits and ideas too!! 
Dusty at To the Moon and Back
Erin at For Him and My Family
Laura at Raising Soldiers 4 Christ
Selena at Look! We're Learning!
Mrs. Warde at Sceleratus Classical Academy
Dawnita at Fogleman Forerunner
The following two tabs change content below.
Annette has been married to her husband and best friend since 2003. Together they are raising their six children to follow the Lord's will, no matter what. Annette longs for the day when she will meet all her angel babies who have entered heaven before her. She enjoys creating fun and engaging printables, unit studies and curriculum for homeschool families. You can follow her crazy life at
In All You Do
where she blogs about marriage, parenting, and homeschooling all while maintaining her sanity. She is also the owner of
Thrifty Homeschoolers
, where she shares free printables and resources from around the web as well as deals on curriculum and homeschooling resources. You can also keep up with her via
Facebook
,
Twitter
,
Instagram
and
Pinterest
.
Latest posts by Annette Breedlove (see all)