In All You Do uses affiliate links within its posts. You may read more on our disclosure policy.
As most homeschoolers are starting Back-to-School this week or next, now is the PERFECT time to gather some last minute items to round out the school year or stock up on some AWESOME Bible-based products!
If you've been around here long enough, you probably know my love for the products at Intoxicated on Life. They are FANTASTIC!!! We use their Bible curriculum for the oldest 3 kiddos and their FREE preschool pack is perfect for Punkin this year (my middles still love this pack too).
Through the 22nd, you can get 25% OFF EVERYTHING in their store!! And let me tell you…there is a LOT to see!!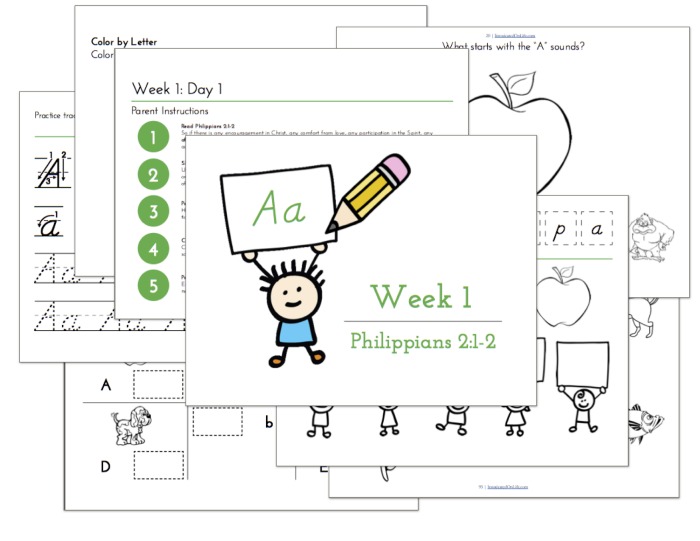 If you're looking for Bible curriculum for the younger kiddos, I can not say enough great things about Write Through the Bible Jr. We absolutely LOVE using this to reinforce letters as well as God's word with our kids. The activities take very little time and there is hardly any prep work except what you need to print and laminate (if you wish). Read my full review here.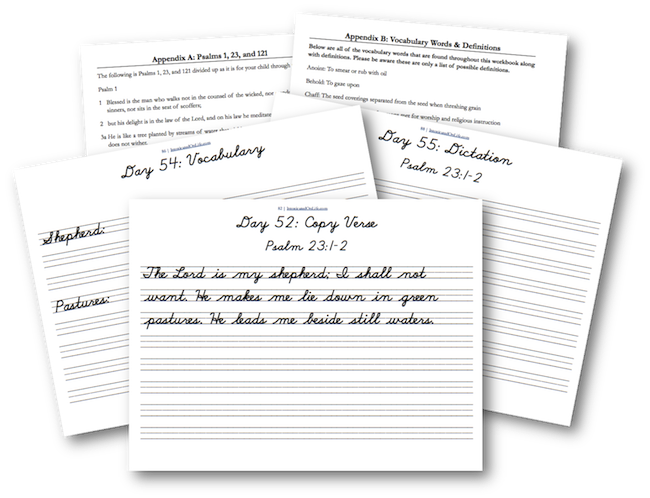 Older kids can learn the same verses as the Junior version in their preferred style of handwriting with Write Through the Bible. The format used is wonderful for memorization that sticks. They copy the verse 3 days, do vocabulary on unfamiliar words (2-3 days) and Dictation for the last day of that set. I must admit, I was skeptical at first, but it really does work. There is also review each week as they complete a new verse, so they don't forget what they learned in previous weeks. Read my full review here.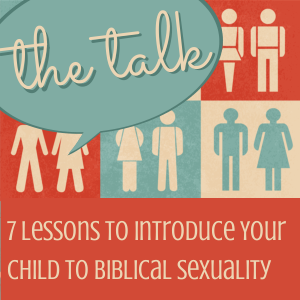 If you have pre-teen children that are beginning to ask questions, The Talk is a FABULOUS resource for you and them! Luke has written a fantastic Biblical view of Sex, making this talk less uncomfortable and more about honoring God.
Don't miss this sale, because once it's gone…it's gone! Shop now through midnight on the 22nd!! Be sure to use code: B2School at checkout to apply the discount.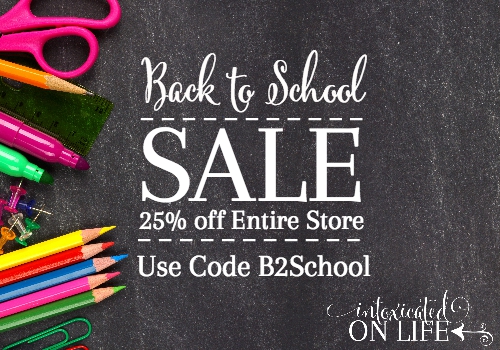 The following two tabs change content below.
Annette has been married to her husband and best friend since 2003. Together they are raising their six children to follow the Lord's will, no matter what. Annette longs for the day when she will meet all her angel babies who have entered heaven before her. She enjoys creating fun and engaging printables, unit studies and curriculum for homeschool families. You can follow her crazy life at
In All You Do
where she blogs about marriage, parenting, and homeschooling all while maintaining her sanity. She is also the owner of
Thrifty Homeschoolers
, where she shares free printables and resources from around the web as well as deals on curriculum and homeschooling resources. You can also keep up with her via
Facebook
,
Twitter
,
Instagram
and
Pinterest
.
Latest posts by Annette Breedlove (see all)