In All You Do uses affiliate links within its posts. You may read more on our disclosure policy.
I hope you enjoy clicking through today's freebies and deals!!! There are some GREAT ones!!!
Free Homeschool materials and Resources
Easy Multiplication Workstation Games
Free Compound Words Task Cards
Saint Patrick's Day Writing Prompts
Graphic Organizer for Multiple Meaning Words
Where the Wild Things Are writing prompt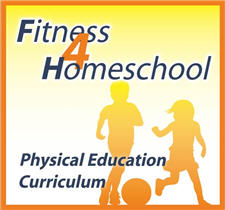 Family Time Fitness is having a GREAT giveaway through March 31, 2013!!! Don't miss out!!!!
St. Patrick's Day Sight Word Game Boards
"I Have, Who Has" St. Patrick's Day Game Templates
Oh The Places You'll Go Writing Prompts
Fern Smith's Angle Anchor Chart!
Free Homeschool Deals shares some GREAT Freebies daily!! Did I mention I'm a contributor over there now?! If you don't subscribe to her…you SHOULD!!! Here are a few from today!
Free It's All About Money Unit Study
Free David Livingstone Notebooking Pages
Free Easter Dot Marker Printable Set
Free: ABC Find It! Printables from 1+1+1=1
And now for your Amazon Freebies and Deals…
Deal of the DAY!!!!
The Anne Stories: 11 Books, Anne of Green Gables, Anne of Avonlea, Anne of the Island, Anne's House of Dreams, Rainbow Valley, Rilla of Ingleside, Chronicles of Avonlea, Plus Audiobooks $.99
Daughter of Joy ~ FREE
The Pursuit of God ~ FREE
Budgeting Like a Business ~ FREE
The Daily Time Management Method – How To Plan Your Day, Be Productive And Stay Motivated ~ FREE
My Dinosaur is Scared of Vegetables $.99
Pibbin the Small: A Tale of Friendship Bog ~ FREE
Little Buggies: A Rhyming Guessing Book For Little Ones ~ FREE
Jojo's Playful Day ~ FREE
The Reagan Diaries $1.99
First Ladies: From Martha Washington to Michelle Obama $1.99
101 Windows 8 Tips and Tricks Made Simple ~ FREE
SMART SCHOOL TIME RECIPES: The Breakfast, Snack, and Lunchbox Cookbook for Healthy Kids and Adults ~ FREE
Survival 101: The Essential Guide to Saving Your Own Life in a Disaster ~ FREE
The Taming of a Wild Flower: Book 2 $.99
The Taming of a Wild Flower: Book 3 $.99
Amish Circle Letters – Volume 10 – Miriam's Package $.99
The Quilting Bee $1.49
Valley of Hope $1.99
Pastures of Faith $1.99
The Stagecoach Bride $.99
Bride By Choice $.99
A Match Made in Heaven $1.99
Simply Homeschool: Having Less Clutter and More Joy in Your Homeschool $.99
Homeschool Basics: Christian Homeschooling in a Classical Style $.99
Amish Romance Boxed Set (Amish Washday 1-4) $.99
Home's Promise (Oregon Trail) $.99
Mere Christianity (C.S. Lewis Signature Classics) $1.99
Happy Wednesday!!
*All prices are accurate and correct at the time of this posting. Please double check pricing before you place your order.
**Some of these freebies may be found on Teacher Sale Sites (i.e. Teacher's Notebook, Teachers Pay Teachers), which require an account and that you be logged in. Don't worry – those services are also FREE!!!!

The following two tabs change content below.
Annette has been married to her husband and best friend since 2003. Together they are raising their six children to follow the Lord's will, no matter what. Annette longs for the day when she will meet all her angel babies who have entered heaven before her. She enjoys creating fun and engaging printables, unit studies and curriculum for homeschool families. You can follow her crazy life at
In All You Do
where she blogs about marriage, parenting, and homeschooling all while maintaining her sanity. She is also the owner of
Thrifty Homeschoolers
, where she shares free printables and resources from around the web as well as deals on curriculum and homeschooling resources. You can also keep up with her via
Facebook
,
Twitter
,
Instagram
and
Pinterest
.
Latest posts by Annette Breedlove (see all)