In All You Do uses affiliate links within its posts. You may read more on our disclosure policy.
It is a little known fact that I am terrified of horses. Not slightly, but considerably. It hasn't always been that way. In fact, I rode horses on several different occasions growing up. I loved going on trail rides with friends and in groups. But those were always well controlled and fairly easy rides.
It wasn't until college that I rode a horse outside of a group and in an open field. We were free to roam and I had visions of grandeur. We were going to ride gracefully off into the sunset, only the horse had other ideas. He got spooked and took off running through the field without warning and I was left to hang on for dear life. He zigged and zagged to get me off, but it wasn't until he sharply turned the corner that I was thrown off.
Yep. I was thrown off and into a fence. And I hit hard. It knocked the air out of me, of course and I bruised a couple of ribs. Oh man was I sore. For weeks, I found it difficult to take deep breaths and often move. It was not a fun time, I can tell you that. And that is the story of how I became afraid of horses. Or at least riding them.
My oldest daughter, on the other hand, is quite fond of horses. In fact, she begged me for months to take riding lessons, but it just wasn't in the budget. Not to mention the fact that we have one vehicle and trying to take her to riding lessons would be difficult with my husband working. But earlier this year, she was finally able to ride a real horse and she loved it.
My momma heart was so happy to see the smile on her face and see the joy in her eyes just from riding one of God's magnificent creatures. She was beyond elated and has not stopped asking about riding again. One day maybe, but I am so glad that my fear did not rub off on her and she can enjoy these beautiful animals.
Friday Freebie Guest Post
This Friday Freebie post is brought to you by Sara Jordan from Heart & Soul Homeschooling. Welcome Sara to In All You Do!
All three of my daughters love horses, as I'm sure many moms of girls can relate. We have done several different unit studies on horses and used Black Beauty as a related read-aloud.
When one of my daughters decided to read Black Beauty again on her own, I thought it would be a good idea to also watch the movie together as a family and create this companion study guide. We love delight-directed learning in our homeschool and this perfectly fits the bill!
The Story of Black Beauty
Black Beauty is set in Victorian England when horses were more than just pets, they were also used for work and transportation. The novel is unique in that it is written from the horse's point of view. Black Beauty is shuttled from owner to owner. Some are kind and some are decidedly unkind and even abusive. Beauty meets many other horses through his years of travels. Each has a different experience to share. The reader is given insight into what it might be like to be at the mercy of man, for better or worse.
Note: If you're not familiar with the story of Black Beauty, it does have some very emotional moments that might be difficult for younger or sensitive children. Be prepared for some discussions about this!
Black Beauty (Anna Sewell Collection)

Black Beauty (1994)

How to Use the Black Beauty Study Guide
There are several great options to use the Black Beauty Study Guide.
Read the book aloud to your children and complete the questions together as age appropriate. You can find the book at your local library or on Amazon in print and Kindle editions. You could add it to your family morning basket routine or create your own unit study based on it.
Let your older child(ren) read the book on his/her own, then complete the study guide with comprehension questions. Have a discussion together about the book.
Watch the movie together as a family and go over the questions together.
What is Included with the Black Beauty Study Guide?
This printable Black Beauty Study Guide (PDF) includes four full pages with:
Discussion questions about the story
Character analysis of Beauty's owners
An informational page with questions about horses
General historical questions about the Victorian Era
You can cover history, character-building lessons, and even biology (horse facts). If you have horse-loving kids in your family and want to do a fun study to go along with Black Beauty, this will make it simple for you. I hope you enjoy it as much as we did!
Grab Your FREE Black Beauty Study Guide today! It is only available thru 9/20/19
This free offer has expired.
However, you can purchase it here over at Heart and Soul Homeschooling.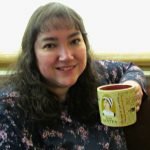 Sara is a homeschooling mom of three girls. She writes at Heart and Soul Homeschooling, sharing ideas for learning that encourage creativity, curiosity, character, and connection. She is an author, speaker, and homeschool consultant. You can find her on Pinterest, Facebook, Twitter, and her Amazon author page.
The following two tabs change content below.
Annette has been married to her husband and best friend since 2003. Together they are raising their six children to follow the Lord's will, no matter what. Annette longs for the day when she will meet all her angel babies who have entered heaven before her. She enjoys creating fun and engaging printables, unit studies and curriculum for homeschool families. You can follow her crazy life at
In All You Do
where she blogs about marriage, parenting, and homeschooling all while maintaining her sanity. She is also the owner of
Thrifty Homeschoolers
, where she shares free printables and resources from around the web as well as deals on curriculum and homeschooling resources. You can also keep up with her via
Facebook
,
Twitter
,
Instagram
and
Pinterest
.
Latest posts by Annette Breedlove (see all)