In All You Do uses affiliate links within its posts. You may read more on our disclosure policy.

Earlier this year I was introduced to a wonderful site –
Intoxicated on Life
. Not only are their articles informative and from the heart, they truly want children to learn and 
know
the word of God!! But more than that, they want them to have a LOVE for God's word. WOW!!! I fell in love instantly and have been an affiliate with them ever since.
Now I have the unique opportunity to also be a new contributor for their blog!! When I saw the post on their page about applying, I immediately filled out the application and sent it in. I was beyond elated when I received the email that I was chosen as a contributor for their blog! ME? Are you sure?!  I CAN NOT even tell you how excited I am to be a part of this wonderful site and join forces for the Lord with this new team! While I love finding freebies and printables I can download online, I have not had the chance to use each one of them.
Truth be told – I am a hoarder of homeschool freebies!!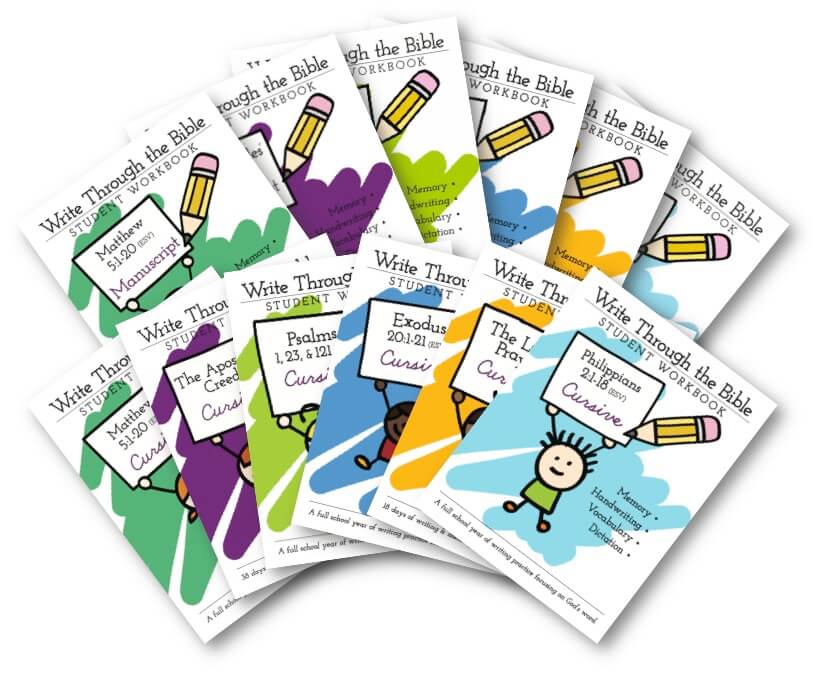 But this year, I wanted to focus more on learning and memorizing God's Word in our homeschool. Now that we were settled in our new home and our schedule was becoming somewhat "normal", I knew we needed to focus more on our Bible time. I downloaded a few of their freebies to check them out and quickly realized the
Write Through The Bible
printables were just what I was looking for – they were perfect!
I immediately signed up for their newsletters so I would never miss a post or freebie. And I am so glad I did!! I have been so impressed with Mister Bull's ability to learn and memorize the scripture we're working on. I love the outline of the lessons – copywork for 2-3 days followed by 1-2 days of vocabulary work and finally a day for diction where they write the verse as you read it aloud. Most of the time when we get to the diction day, Mister Bull can nearly recite the verse with me. It's been so wonderful to watch him grow and learn God's Word.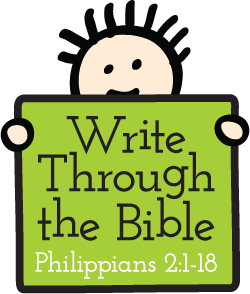 Right now we are working on the Philippians 2:1-18 copywork. Yesterday as he went through the vocab words, we were able to talk about which meaning to choose from the dictionary (yes, I make my son use an actual hands-on dictionary over searching online – but that's for another post). Most often he is all about doing the least amount of work and getting it done quick. But, I took the time yesterday to explain to him why that doesn't work in this instance. Why you can't just choose the shortest definition because you want to be finished sooner. We read the part of the verse where the word(s) were and then read through the definitions (as I was doing dishes – multi-tasking at it's finest) to see which one fit best in the meaning of the sentence. He didn't argue, he didn't balk me – it was a real breakthrough for us!! I was so excited!!
Several weeks ago as we began this series, Trisha (co-owner of Intoxicated on Life) emailed their list of subscribers and asked if anyone would be interested in using the accompanying Family Bible Study for the Philippians 2 copywork. Of course, I jumped at the chance! I knew that we needed to not just have the copywork in place during our homeschool day, but we also needed to discuss it over dinner or during a quiet time in the evening.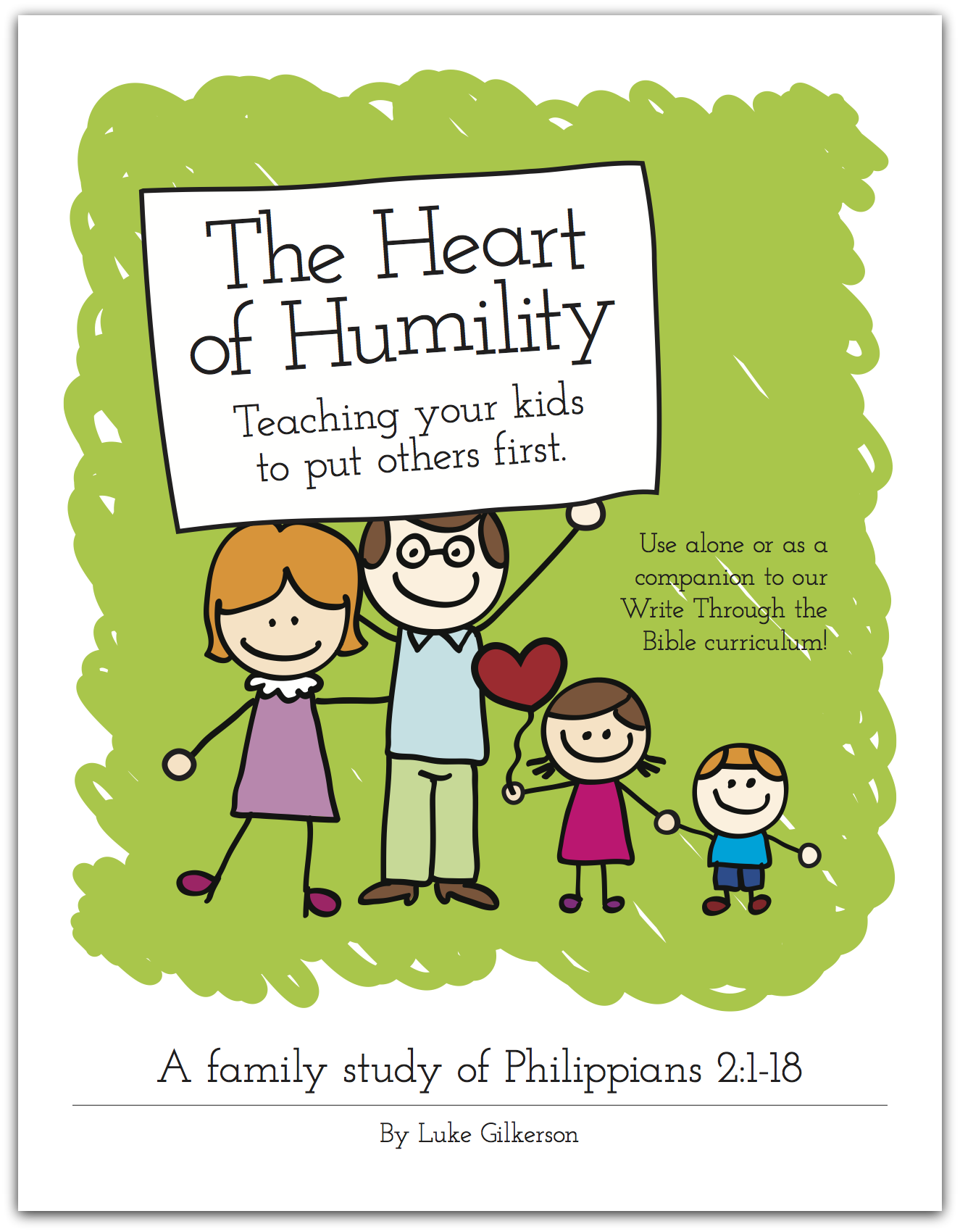 While we have not been able to implement this study just yet for various reasons, it is definitely on our list for the next few weeks. Even though we haven't used it yet, I have taken the time to read through it and I am absolutely in LOVE with it!! Luke, Trisha's husband, writes in the Introduction these words about teaching Scripture to our children.
As parents, there are different ways we can help our children understand the Word of God. The first and probably most common way is by giving them a broad understanding of Scripture. By reading through major Bible stories and events, year after year, we give them "the big picture" of the Bible from beginning to end. This is vital for them to develop a Biblical worldview.
Second, we can spend time drilling deep to specific books or passages. We teach our children the value of contemplating a single word or phrase, showing them just how rich the Bible can be. This models for our children the art of studying the Bible in all its fullness and teaches them to pause and reflect all the words God has inspired.
This family devotional is an example of the second way. It will help your children grasp the rich truths contained in Philippians 2:1-18.
Isn't that what we want? We want our children to know God's Word deeply and love it, not just read it because "that's what good Christians do." Not having grown up with a strict daily quiet time to spend in God's Word, I still struggle as an adult to make it a priority – it's not been a habit of mine. But I want my children to be different. I want them to want to read God's Word, not just because I told them to and it's the right thing to do, but because I want them to understand for themselves the rich love God has for each one of us. I want them to truly know and understand the heart of the Gospel. Frankly, I want them to be different.
This Family study can be done several different ways, which makes it very versatile and adaptable for any family. Luke has done an amazing job of creating a very thorough study. He gives background and other passages of Scripture that add to the context of Philippians. He does a wonderful job of giving simple, yet accurate explanations of what is being studied. And the questions at the end of each day are thought provoking, open-ended questions – not silly, pointless, "Sunday School" answer questions.
I feel this study could be used for an entire family with a variety of ages, as you could easily expound on certain points or simplify them for younger children. Overall, I am so pleased with this study and I cannot wait to dive into this with my kids!! Our schedule is finally settling down so we can have dinner as a family again and not on the run like we have been for the past few weeks (we had our annual church revival last week). We have family night every Friday, where we really try to enjoy our evening meal without distractions. This is the perfect time for us to have a set Family Bible Study time!!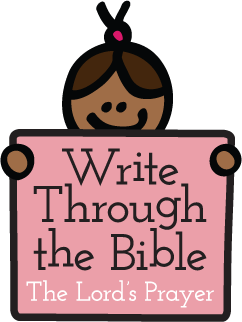 Good news!!! Here is a Freebie you can enjoy from Intoxicated on Life. Simply click on the icon below to be taken directly there. Subscribe to their newsletters and be among the first to know about new freebies and products!!! You'll also have access to exclusive Subscriber ONLY freebies!!
Be sure to come back TOMORROW and learn about their newest Family Bible Study release and a COUPON CODE for a FREE copywork!!
What is your favorite way to study the Bible with your children?
Blessings,
This post contains my affiliate link which supports this site and my family. Read my full disclosure policy.
I received this product in exchange for my honest opinion and review. I received no other compensation. I'm disclosing this in accordance with FCC regulations.
The following two tabs change content below.
Annette has been married to her husband and best friend since 2003. Together they are raising their six children to follow the Lord's will, no matter what. Annette longs for the day when she will meet all her angel babies who have entered heaven before her. She enjoys creating fun and engaging printables, unit studies and curriculum for homeschool families. You can follow her crazy life at
In All You Do
where she blogs about marriage, parenting, and homeschooling all while maintaining her sanity. She is also the owner of
Thrifty Homeschoolers
, where she shares free printables and resources from around the web as well as deals on curriculum and homeschooling resources. You can also keep up with her via
Facebook
,
Twitter
,
Instagram
and
Pinterest
.
Latest posts by Annette Breedlove (see all)