In All You Do uses affiliate links within its posts. You may read more on our disclosure policy.
My oldest, Mister Bull, is not a fan of handwriting or memorizing or really much of anything to do with schoolwork – unless it's finishing so he can earn time on the Kindle. But, he absolutely loves the Write Through The Bible curriculum. In fact, when we've taken a break from it to focus on a specific unit study. But when I forget *ahem* to print it out, he asks where it is!! Now that's saying something…especially from an active 8-year old boy!
Several months ago I was given the opportunity to review the latest copywork and unit study for families, Christ in the Commandments. I am always on the lookout for great resources that will help bring our family together and draw us closer to Jesus Christ in the process. In this day and age, that is a rarity. So when I saw this new family study from Intoxicated on Life, I was beyond thrilled!! We have been using their Philippians 2 copywork in our homeschooling, which only made me more excited to check out this new family study.
I have never been good at memorizing anything except phone numbers. It's seriously crazy how easy they are for me to remember. And it's equally crazy how easy it is for my husband to memorize and retain Scripture in his head. It's like talking to a walking concordance sometimes! When it comes to knowing and memorizing God's Word I want my kids to take after my husband. I want God's Word in their heart and mind so much that the worldly influences have no space to enter in. Which brings me to this study and what I like about it.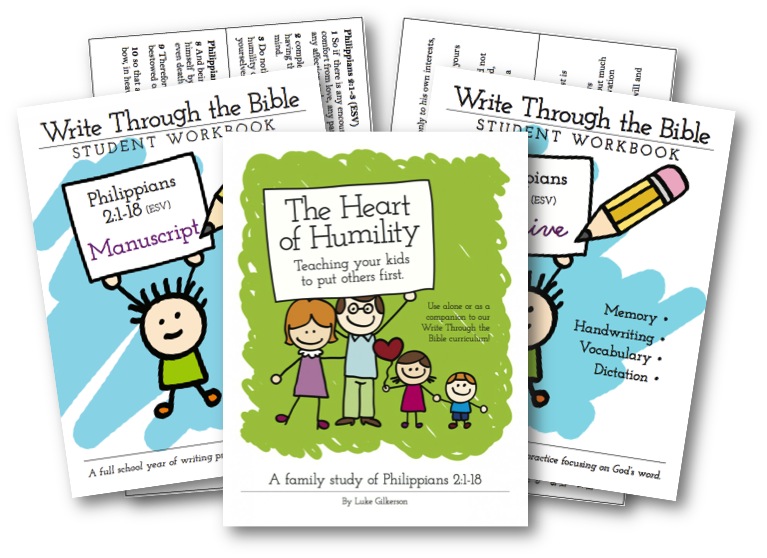 Although the companion 
Write Through the Bible curriculum
 is geared to elementary kids, this study is easily adaptable for younger and older kids. Rewording questions or discussions to fit your family's needs is easy with this study. I also like how the study kept the focus on Christ and his example, not on being a "rule follower". While God does give us commands and rules to live by, it is not by our works but our faith that we are saved. We cannot get hung up on the following of the rules and forget the One who saves us. Even though I appreciate structure, I also have a rebellious side and don't like having to follow strict guidelines. So I found the flexibility of the study a plus. You can use it as a 30-day study or take your time for a 30-week study – or somewhere in between. The format is well thought out and can easily be adapted to fit any and every family's needs.
Speaking of the format, I love the flow of this study. Each lesson is laid out the same way, so after a few lessons your children will be used to the format – especially if this is the first family study you are doing.
Each Lesson includes:
Opening Thought
Scripture Reading
Questions for your Kids
Prayer
The Opening Thought is like the introductory paragraph of a paper. This is where you get your heart and mind in the right frame of mind to listen and hear God's Word and teaching as you move forward.
The Scripture Reading is just that – reading of the Scripture. Pretty easy, right?! What I like about this section is that it is broken down into small and easy chunks. While I do agree our own personal quiet time should be spent reading Scripture together and not in pieces, there is a place for breaking it down and studying it in smaller chunks. Each lesson has just a few verses, which is perfect for even the youngest children.
Questions for your Kids is also pretty self explanatory. These questions, while simple and reflecting on what was just read and discussed in our Scripture Reading, can also help open up a wonderful discussion with your children. They also draw you closer to God and each other as you learn how to communicate and think in a biblical manner. Yes, listening to my children's answers can offer some comic relief at times, but it has also given me the opportunity to hear their concerns and know their heart. What a blessing and a JOY!!
Prayer. Well that pretty much sums that point up. Once you have taken the time to read through the Scripture and talk about the heart of God who gave these commandments to his people, this time is spent thanking Him for his love and guidance. I love that the prayers include other Scriptures to thank God for His commandments and teachings to us.
Overall, I really like this study. I am completely impressed with the care and thought that went into this study. I see this as a valuable resource for any family – whether you homeschool or not. Studying God's Word together as a family is so important. Yes…it takes work. And yes…it takes patience and time to set this as a routine and normal. But in the end it is so worth it. To see your children turn to God's Word and promises when things happen in their life is a true Joy. To hear them quote Scripture when they are going through tough times is heartwarming and a blessing. I want my children to have a heart for God's Word and it begins at home.
Although we still need to complete A Heart for Humility, their other family study, before we can work through this one, I believe this will be our next family study as we work through the companion copywork during our school days next year.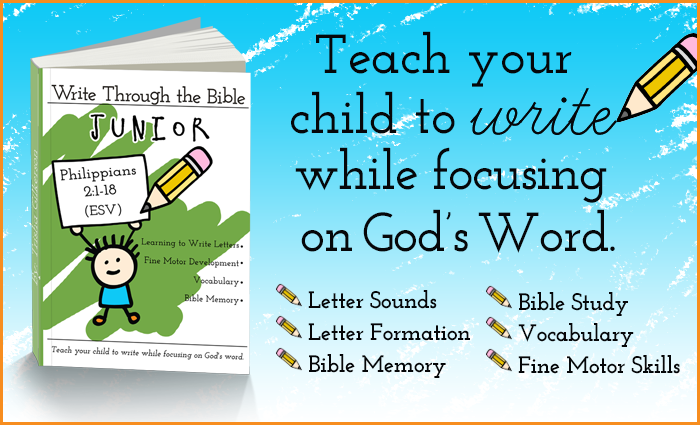 The following two tabs change content below.
Annette has been married to her husband and best friend since 2003. Together they are raising their six children to follow the Lord's will, no matter what. Annette longs for the day when she will meet all her angel babies who have entered heaven before her. She enjoys creating fun and engaging printables, unit studies and curriculum for homeschool families. You can follow her crazy life at
In All You Do
where she blogs about marriage, parenting, and homeschooling all while maintaining her sanity. She is also the owner of
Thrifty Homeschoolers
, where she shares free printables and resources from around the web as well as deals on curriculum and homeschooling resources. You can also keep up with her via
Facebook
,
Twitter
,
Instagram
and
Pinterest
.
Latest posts by Annette Breedlove (see all)